York University-TD Community Engagement Centre (CEC) sponsors a number of on-going programs based on community interest, resources, and our ability to respond in a meaningful way. We focus on programs that fit well with our mandate and with our community partnerships and involvement.
Also, we support York University's commitment to build a more engaged university by facilitating mutually-beneficial collaborations between York University and the Black Creek community.
The Faculty of Liberal Arts & Professional Studies (LA&PS) is launching Advancing YU, a new mentorship program for third- and fourth-year students. Advancing YU is broken into two streams, Advancing Women and Advancing Black Students. 
---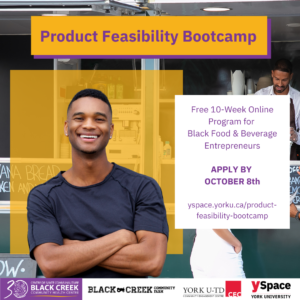 ---
| Access to Post-Secondary Programs | Timeline |
| --- | --- |
| First Year Network | Ongoing |
| High School (in-school workshops) | September to June |
| High School (Academic support) | September to June |
| Campus Tours | January to August |
| Take Our Kids to Work Day | May to November |
| Walk With Excellence | November to June |
| Post-secondary Education, Apprenticeship and Training (P.E.A.T) | October |
| Jane Finch Social Innovation Hub | Ongoing |
| One-City Scholarship | December to June |
| Adult Day School Program | Ongoing |
| Advanced Credit Experience (A.C.E) program | October to January |
| Middle School tours | Ongoin |
| Experiential Education Programs | Timeline |
| --- | --- |
| Student Orientation | September, January, August |
| Income Tax Clinic | February to April |
| Placement (Nursing) | September to December |
| Placement (BSW/MSW) | September to August |
| Placement (Education) | September to April |
| Placement (Master's of Leadership and Community Engagement) | 50 hrs |
| ACE Placement (local High Schools) | October to March |
| Professional Writing/Digital Media | On needs basis |
| TASTE mentoring Program | On needs basis |
| Schulich School of Business | On needs basis |
| Lassonde | |
| Community Based Research Programs | Timeline |
| --- | --- |
| Jane Finch Research Partnership | Ongoing |
| Youth CI: (Jane Finch Bridging Education to Employment (JFBEE) | Ongoing |
| Youth CI: Youth Employment Program (YEP) | Ongoing |
| Conferences : CUMU, ABLE, C2U | Ongoing |
| Digital Strategy Fund (DSF) | Ongoing |
| Carswell Institute | Ongoing |
| Community Collaboration | Timeline |
| --- | --- |
| Catalyst Grants | Ongoing |
| Committee - Neighborhood Action Youth Employment Committee (NAYEC) | Ongoing |
| Committee - Black Creek Financial Action Network (BCFAN) | Ongoing |
| Committee -Jane Finch Education Action Group (JFEAG) | Ongoing |
| Community Engagement Community of Practice | Ongoing |
| President's Sustainability Council | Ongoing |
| Anchor Institution (Social Procurement) | Ongoing |
| Anchor Institution (Employment) | Ongoing |
| Anchor Institution (Volunteerism) | Ongoing |
| Community information resource (support/referral) | Ongoing |
| Back To School Event | May to August |
| First Generation Day | Ongoing |
| Committee (Jane Finch Task Force) | Ongoing |
| Committee - Black Creek Community Collaborative (BCCC) | Ongoing |
| Committee (Economic Round Table) | Ongoing |