Critical Urban Planning Community Symposium 2014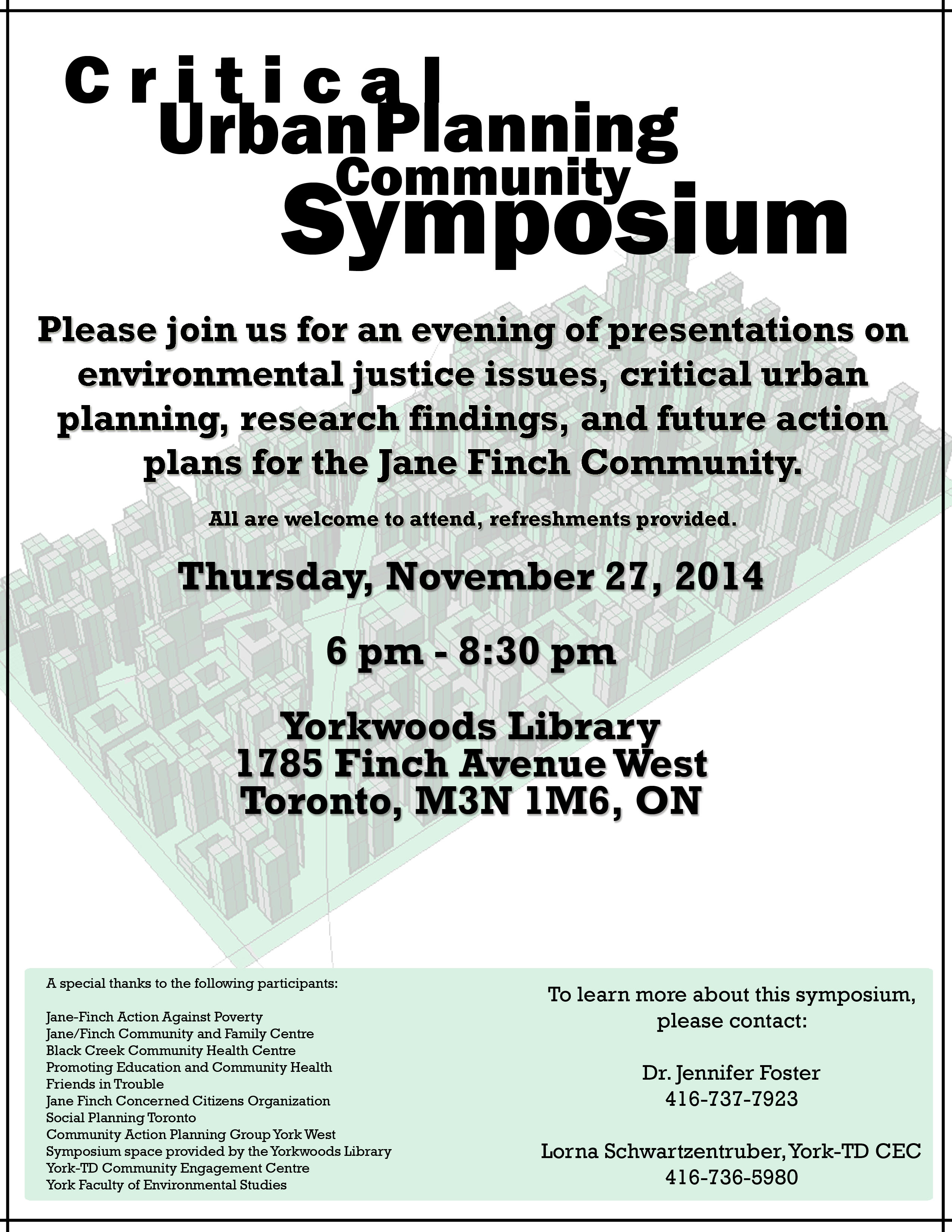 On Thursday, November 27, York Students from the Faculty of Environmental Studies (FES) will be leading a Critical Urban Planning Community Symposium to discuss urban growth and gentrification effects in the Jane and Finch community.
Students from the FES have been studying issues of environmental justice in Jane-Finch by holding their classes in the community and communicating with local residents on the issues prevalent in the Black Creek neighbourhood. This is an advanced graduate course contributing to accreditation as Registered Professional Planners. The 2013 course focused on local brownfields and implications of the Line 9 proposal.
The research topics were co-identified with Jane Finch Action Against Poverty, a resident-led grassroots coalition. The main focus of the 2015 course is on gentrification, particularly as it pertains to housing and food security. Each year the course culminates in a community symposium.
This symposium provides an opportunity for the students to report back what they have learned in the course and share their research findings with the community, planning for future action around the explored topics.
Groups that actively contributed to student learning in this course include: Jane Finch Action Against Poverty, Jane/Finch Community and Family Centre, Black Creek Community Health Centre, Promoting Education and Community Health, Friends In Trouble, Jane Finch Concerned Citizens Organization, Social Planning Toronto, Community Action Planning Group York West, and York TD – Community Engagement Centre. Symposium space is provided by the Yorkwoods Library.
All are invited to attend the presentations and discussions, with refreshments to follow.